DETERMINANTS OF REVENUE COLLECTION AMONG STATE OWNED TRANSPORT CORPORATIONS IN KENYA
Abstract
The study sought to assess the factors affecting revenue collection among state owned transport corporations in Kenya. The study specifically examined the effect of top management leadership, auditing practices, and information communication technology and resource availability on revenue collection of state owned corporations in transport sector in Kenya. The study focused on 12 state owned corporations under the Ministry of Transport, Infrastructure, and Housing and Urban Development in Nairobi Kenya. The study targeted 48 respondents from the Information Communication Technology, Finance, Auditing and Human Resource Departments of each of the 12 state owned corporations. Descriptive statistics such as, mean and frequencies and inferential statistics (regression and correlation analysis) were used to perform data analysis. A multiple linear regression analysis model was used to test and link the variables. The study findings indicated that top management leadership, auditing practices and information communication technology has a positive and significant effect on revenue collection but resource availability has a positive but not significant effect. Since the study findings revealed a positive and significant effect of ICT on revenue collection, the study recommends that the state owned transport corporations and other corporations to enhance ICT adoption by integration of IFMIS, having an effective ICT Infrastructure and enough ICT experts.
Key Words: Top Management Leadership, Auditing Practices, Information Communication Technology, Resource Availability, Revenue Collection, State Owned Corporations
Downloads
Download data is not yet available.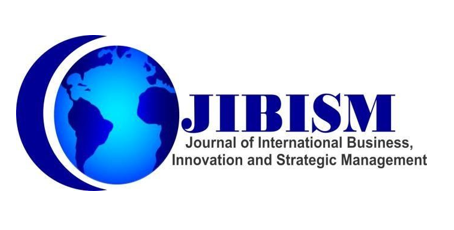 Downloads
How to Cite
Chemweno, H. K., & Muigai, R. G. (2018). DETERMINANTS OF REVENUE COLLECTION AMONG STATE OWNED TRANSPORT CORPORATIONS IN KENYA. Journal of International Business, Innovation and Strategic Management, 2(3), 147–162. Retrieved from https://www.jibism.org/core_files/index.php/JIBISM/article/view/73