RELATIONSHIP BETWEEN CAPITAL STRUCTURE AND FINANCIAL PERFORMANCE OF EDIBLE PETROLEUM OIL COMPANIES LISTED ON NAIROBI SECURITIES EXCHANGE IN KENYA
Abstract
The alarming rate at which top performing corporations are becoming bankrupt to liquidation and receivership is alarming and requires to be given attention. The primary objective of the study was to determine if there existed a viable association between the capital components and financial resultant performance of edible petroleum oil companies which are quoted at the Nairobi Securities Exchanges Market. Precisely, the Researcher had an aim of ascertaining if there exists an affiliation between debt equity ratio, debt asset ratio and debt levels as the independent variables and return on equity, return on assets and net profit as the dependent variables. The three theories discussed were Modigiliani and Miller, trade of theory and pecking order theory. Census approach together with descriptive statistics were employed. Required secondary data were extracted from publications in the websites and data was scrutinized using trend analysis and regression analysis. Data was tabulated for comparison. Findings indicated that with an increase in leverage amounts the net profit margins reduced. They also revealed that with a decrease in the debt to equity ratio there was an increase in the return to equity. Further, a decrease in debt asset ratio resulted to an increase in return on assets. Therefore, the leverage level in an organization's capital configuration is influential on the financial performance calling for Petroleum companies to initiate procedures to have an optimal capital structure that maximizes shareholders wealth and minimizes the costs associated.
Keywords: Capital structure, Financial Performance, Debt, Equity, NSE
Downloads
Download data is not yet available.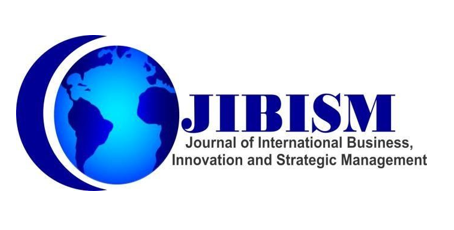 Downloads
How to Cite
Rukwaro, L. W., Munga'tu, J. K., & Kwesisi, V. (2018). RELATIONSHIP BETWEEN CAPITAL STRUCTURE AND FINANCIAL PERFORMANCE OF EDIBLE PETROLEUM OIL COMPANIES LISTED ON NAIROBI SECURITIES EXCHANGE IN KENYA. Journal of International Business, Innovation and Strategic Management, 2(3), 115–125. Retrieved from https://www.jibism.org/core_files/index.php/JIBISM/article/view/71