EFFECTS OF BANK SPECIFIC GUIDELINES ON FINANCIAL PERFORMANCE OF COMMERCIAL BANKS IN KENYA: A CASE OF KENYA COMMERCIAL BANK, NAIROBI COUNTY.
Abstract
Before the introduction of micro prudential regulations, some banks experienced delinquency issues that really put to risk customers' funds and raised customer exploitation concerns. With the introduction of bank specific guidelines by the bank regulatory authorities, some banks faced liquidation risks because of adverse effects of stringent micro prudential regulations, thus making micro prudential regulations an intolerable monster in the banking industry. The objective of this study was to establish if there is a relationship between bank specific guidelines and financial performance of Commercial Banks in Kenya. The study adopted a descriptive research design. The population of study was 95 top management employees in the 19 branches of Kenya Commercial Banks in Nairobi County and the period of study was from 2010 to 2017.  The study mainly used primary data. A linear regression model of financial performance versus regulations was then applied to examine the effect of banking regulations on financial performance of commercial banks in Kenya. The study findings indicated that there is a positive and significant effect of loan management policies (Beta = 0.478, Sig = 0.000), liquidity management (Beta = 0.243, Sig = 0.000), capital adequacy (Beta = 0.324, Sig = 0.000) and management quality (Beta = 0.461, Sig = 0.008) on financial performance of commercial banks in Kenya. However, asset quality does not have a significant effect on financial performance of commercial banks in Kenya (Beta = 0.101, Sig = 0.362). The study concluded that favorable bank specific regulations can positively improve the performance of commercial banks in Kenya. The study recommends commercial banks to come up with better policies to cope with the central bank of Kenya bank specific regulations in order to improve their performance.   
Key Words: Loan Management Policies, Liquidity Management, Capital Adequacy, Asset Quality, Management Quality
Downloads
Download data is not yet available.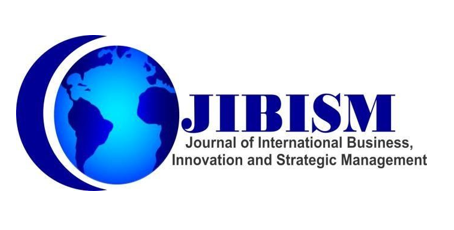 Downloads
How to Cite
Sikolia, B. W., & Miroga, J. (2018). EFFECTS OF BANK SPECIFIC GUIDELINES ON FINANCIAL PERFORMANCE OF COMMERCIAL BANKS IN KENYA: A CASE OF KENYA COMMERCIAL BANK, NAIROBI COUNTY. Journal of International Business, Innovation and Strategic Management, 2(3), 41–60. Retrieved from https://www.jibism.org/core_files/index.php/JIBISM/article/view/67