INNOVATION AND PERFORMANCE OF SMALL AND MEDIUM ENTERPRISES IN NIGERIA
Abstract
The objective of this study was to establish the relationship between innovation and performance of SMEs in Nigeria. On average, the findings of the study revealed that majority of the respondents agreed with the statements on innovativeness as shown by a mean of 3.72. The responses given by the respondents were varied as shown by a standard deviation of 1.28. The study recommends the SMES in Nigeria should invest heavily in business innovation, research and development activities so as to enhance innovativeness. The study also recommends that the SMEs to view experimentation and introduction of new business products or services as a way to increasing value addition of their businesses. Moreover, the study recommends the SMEs to heavily invest in new business technology in order to improve production. There is also need for the SMEs to partner with research institutions in order to enhance their business innovation.
 Key Words: Innovation, Performance, SMEs, Nigeria
Downloads
Download data is not yet available.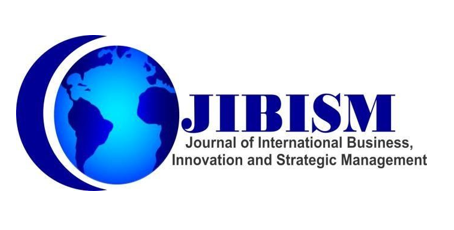 Downloads
How to Cite
Baba, S., Omwenga, J., & Mung'atu, J. (2018). INNOVATION AND PERFORMANCE OF SMALL AND MEDIUM ENTERPRISES IN NIGERIA. Journal of International Business, Innovation and Strategic Management, 2(3), 21–40. Retrieved from https://www.jibism.org/core_files/index.php/JIBISM/article/view/66